Multiple Design Options
Choose from wide range of app icon designs specially curated by our designers

Minimalist
Sleek and minimal designs for a clean and modern look

Clay
Charming and tactile aesthetics inspired by clay modeling

Metallic
Sleek and polished design with a metallic finish

Pixaleted
Art style with pixelated graphics and nostalgia

Retro
Vintage-inspired design for a nostalgic and classic look
Cartoon
Playful and lively visuals with whimsical 2D characters

Water Color
Vibrant, fluid, artistic design with watercolor brushstrokes

2D Game
Vibrant icons inspired by the world of gaming items
Forever Free
With Forever Free plan, generate unlimited app icons. Pay only when you download it.
Testimonials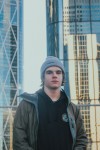 Iconik AI made app icon creation a breeze! I used it for my social media app and got stunning results. Highly recommended for developers!
-John Doe
App Developer

As a designer, Iconik AI's customization options helped me create a perfect gaming app icon. It's now my go-to tool
-Jane Smith
Graphic Designer

It simplified my e-commerce app icon creation. Customizable, professional, and easy to use. Highly impressed!
-David Johnson
App Developer

The ability to customize the icon style and colors made it easy to match my brand identity. Iconik AI truly simplified the entire process and create a professional-looking icon
-Jason
App Developer
Frequently Asked Questions
What is Iconik AI?
Iconik AI is a powerful icon generator tool that utilizes artificial intelligence to create stunning icons for Android, iOS, and web apps with ease.
How does Iconik AI work?
Iconik AI employs advanced algorithms and machine learning to analyze your keywords, themes, and design preferences, resulting in the automatic generation of customized icons.
Can I use Commercially?
Yes, all images you generate have your copyright. Use it as you like or sell as you like.
What types of icons can I create with Iconik AI?
With Iconik AI, you can generate a wide variety of icons for your app. Whether you need icons for Android, iOS, or web applications, Iconik AI provides a range of options to choose from. You can create sleek and modern icons, vibrant and colorful icons, or even minimalist and elegant icons. The choice is yours! Iconik AI empowers you to design and generate custom icons that perfectly match your app's style and branding.
Do I need design skills to use Iconik AI?
No, you do not need any design skills to use Iconik AI. The AI-powered generator does all the work for you.
Are the icons generated by Iconik AI compliant with Apple and Google design guidelines?
Absolutely! The icons generated by Iconik AI are designed to be fully compatible with the design guidelines set by Apple and Google, ensuring seamless integration for your app.
Is there a trial version of Iconik AI?
Iconik AI offers free forver plan for icon generation. Pay only to download icon.
What is the pricing model for Iconik AI?
Iconik AI only charge when you download any icon. It is Forever Free for icon generation and there is not limit on number of icon you can generate for FREE.
Is my personal information and data secure with Iconik AI?
Yes, Iconik AI takes the security and privacy of your personal information and data seriously. We use industry-standard security measures to ensure your data is safe.